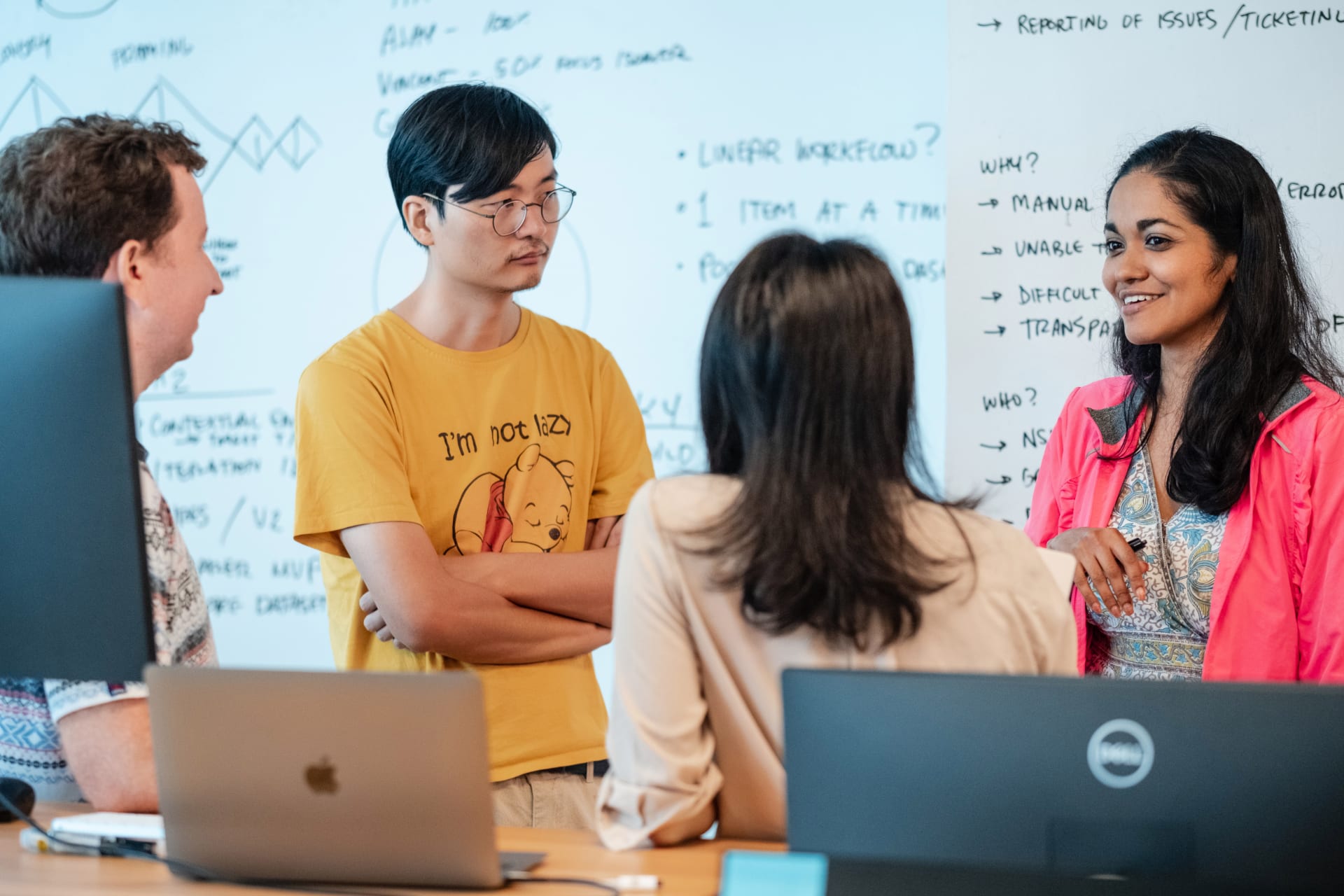 Finance Operations Manager
Singapore

,

Central Singapore

,

Singapore

Corporate
Job description
Who we are
Open Government Products is an in-house team of engineers, designers, and product managers who build technology for the public good. We proactively identify areas where technology can help, test our prototypes with actual users, and bring our best ones to launch. This includes everything from building better frontend applications for citizens, to automating the internal operations of public agencies. We use and release open source software, keep a flat hierarchy, and bypass bureaucracy to focus on delivery. We work on real problems, build for the user, and push for change.
Projects we have worked on include:
An overview of other OGP products can be found on our website https://www.open.gov.sg/
What does Corporate Finance Manager do?
As a Finance Manager, you will be in charge of ensuring the smooth day-to-day running of OGP finance alongside accompanying corporate ops processes. This entails ensuring covering key finance ops workflows such as procurement, reconciliation, budgeting, payments, approvals, legal and audit. You will work with both internal stakeholders and other government stakeholders to maintain and improve delivery of financial operations for the product teams and overall organisation.
Concretely, this means that you will:
Manage procurement (small value purchases and high value contracts), financial record-keeping and asset management processes and ensure product teams and other functions can quickly get what they require while ensuring fiscal responsibility

Work with internal stakeholders, legal, procurement, finance and audit team to ensure processing of required legal and financial documents, records and other administrative matters are cleared and reconciled

Work closely with the Finance Senior Manager on budgeting, resource request submissions, supporting product teams and other functions with key data and insights for decision-making

Execute projects to continually improve finance processes and best practices with a view to uplift whole of government practices and processes
What it is like working here
Rapid Prototyping - Instead of spending too much time debating ideas we prefer testing them. This identifies potential problems quickly, and more importantly, conveys what is possible to others easily.
Ownership - In addition to technical responsibilities, this means having opinions on what is being done and having ideas on what should be done next. Building something that you believe in is the best way to build something good.
Continuous Learning - Working on new ideas often means not fully understanding what you are working on. Taking time to learn new architectures, frameworks, technologies, and even languages is not just encouraged but essential.
Job requirements
We look for people who:
Have experience in Procurement, Finance, or related fields. Experience working in a tech organisation and/or government is a plus.

Are well-organised with a keen attention to detail - You'd need to follow through plans to implement in detail, and would also need to be comfortable with handling budget and procurement data and processes
Are innovative problem-solvers - You need to critically evaluate the ways in which the team can be run more optimally, and be able to think out-of-the-box when coming up with solutions.

Take initiative to make things happen - Our job is to push for change in government, so we need to challenge the status quo and not wait for instruction.

Have solid communication skills - You need to be able to write clearly and concisely, and have good emotional intelligence to know how to build trust and get people working together

Have good emotional intelligence - You need to have a good sense of the team's working dynamics and build trust with various stakeholders.

Want to work for the public good - We are public servants, we serve the public. This sometimes means ignoring political pressures and misguided policies. We need people who will push back if something is not in the public interest.