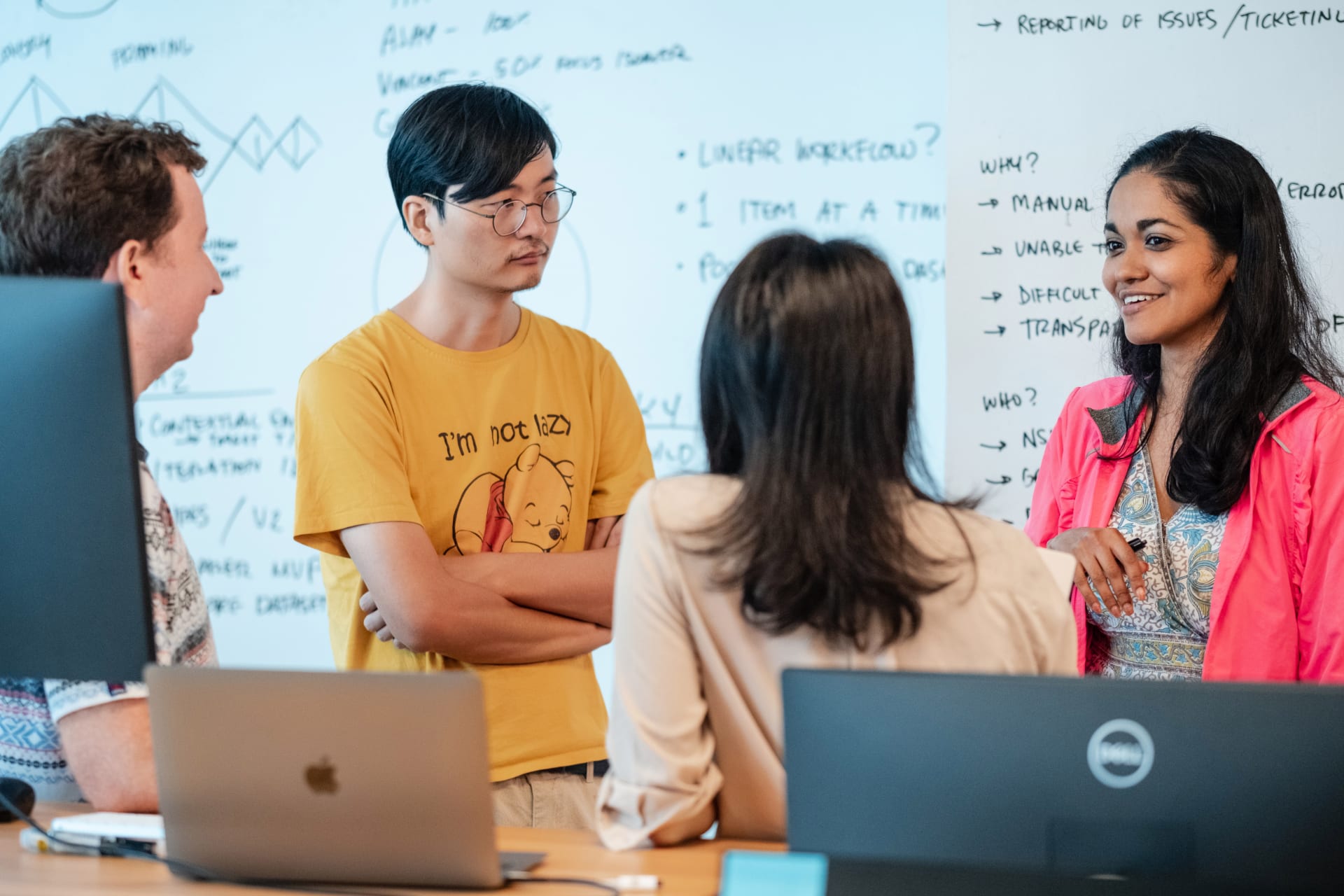 Product Operations Executive (1 Year Contract - Care360)
Singapore

,

Central Singapore

,

Singapore

Product Operations
Job description
Who we are
Open Government Products is an in-house team of engineers, designers, and product managers who build technology for the public good. We proactively identify areas where technology can help, test our prototypes with actual users, and bring our best ones to launch. This includes everything from building better frontend applications for citizens, to automating the internal operations of public agencies. We use and release open source software, keep a flat hierarchy, and bypass bureaucracy to focus on delivery. We work on real problems, build for the user, and push for change.


Projects we have worked on include:
Covid-19 Vaccination National Appointment System - A suite of systems built to enable Singapore's national vaccination campaign for Covid-19. This includes informational sites, appointment booking systems, and records management systems.
Data.gov.sg - An open repository of all the Singapore Government's public data. It helps people understand the data using visualizations and articles, and provides real-time APIs for developers to use.
Parking.sg - A mobile app alternative to parking coupons. It lets users pay, extend, and refund their parking sessions just using their phones.

FormSG - A form builder tool for agencies to self-service and create online forms that capture classified data, with the goal of replacing paper forms.
Isomer - Isomer provides government agencies with an easy-to-deploy static website building and hosting service to create usable, secure and faster informational websites quickly.
RedeemSG - RedeemSG helps the Singapore Government to create, send and track redemptions of digital vouchers easily.
PaySG - PaySG was developed to enable digital payments for government services, and was initially used for payments for COVID-19 swab tests and Stay-Home Notices for incoming travellers to Singapore.
An overview of other OGP products can be found on our website https://open.gov.sg


What does a Product Operations Executive do?

You will work alongside a team comprised of other POEs and Product Operations Specialists, to train and onboard MSWs to Care360. Specifically, your task is to:
Deliver in-person training and onboarding sessions
Address user queries via Zendesk CMS and consolidate feedback for product improvement
Maintain knowledge bases on Notion
Work closely with cross-functional teams in product, engineering, and design
Train and onboard new POEs as needed
A plus but not a must: familiarity with customer relations management systems and familiarity with automation tools like Workato and/ or Zapier
You're not just here to do mundane work. Your role helps to support and scale the success of the entire product team and support medical social workers across Singapore.

What is Care360?
Care360 is a patient management system for Medical Social Workers (MSWs) to plan and manage their patients' psychosocial and/or financial care.
Job requirements
While prior experience in Zendesk, Notion, Open Government Products (OGP) Product Suite (namely Postman.gov.sg and FormSG) is strongly preferred, it is not a must.

Have demonstrated ability to learn and work - The work is not complex and can be picked up easily, an attitude to learn and do good work counts for much more than qualifications.
Talks and reasons well about the work - We work as a team, so we need to be able to not just do our own work, but also have other people understand and collaborate with us.
Take initiative to make things happen - We work as an autonomous team so if something doesn't look right, we need to challenge the status quo and not wait for instruction.
Want to work for the public good - This project's impact is meant to serve the public.
Overall we look for people who have ability, initiative, good communication, and values.
As the software is fairly complex with multiple user flows, we strongly prefer full-time candidates, or with a minimal commitment of 25hrs a week. Due to the nature of the work, this role is primarily in-person.

What it is like working here

Rapid Prototyping - Instead of spending too much time debating ideas we prefer testing them. This identifies potential problems quickly, and more importantly, conveys what is possible to others easily.
Ownership - In addition to technical responsibilities, this means having opinions on what is being done and having ideas on what should be done next. Building something that you believe in is the best way to build something good.
Continuous Learning - Working on new ideas often means not fully understanding what you are working on. Taking time to learn new architectures, frameworks, technologies, and even languages is not just encouraged but essential.