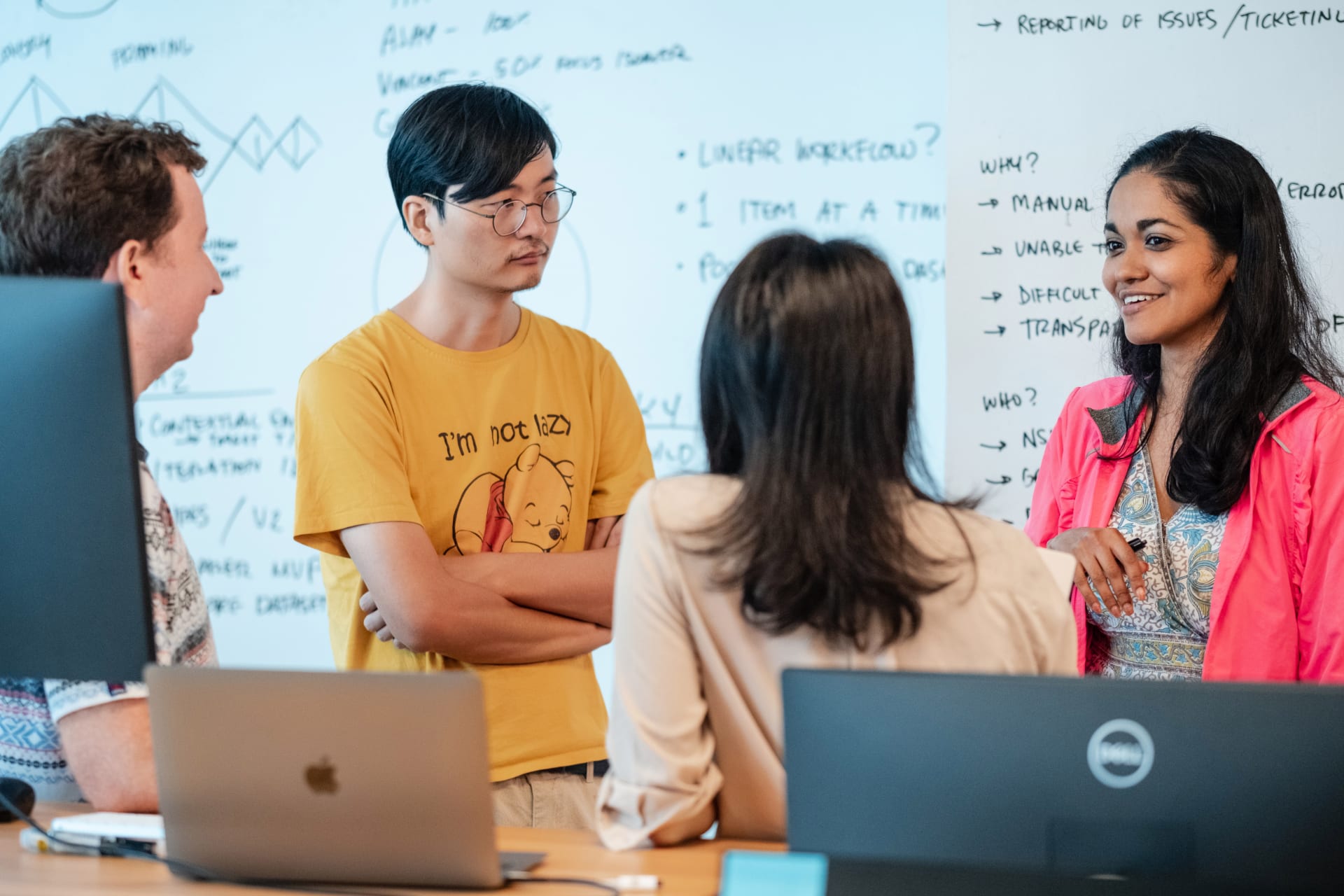 Product Operations Lead (Finscam)
Singapore

,

Central Singapore

,

Singapore

Product Operations
Job description
Who we are
Open Government Products is a startup team on a mission to build a better world. We solve real problems for the common good - our products have prevented scams, saved lives, and distributed millions of dollars to the aged and vulnerable. We keep a flat hierarchy and value high initiative and autonomy, with over 70% of our products starting as ground-up initiatives. We open source most of our work so that other countries and communities can benefit from it.
Our work
You will work on meaningful projects that solve problems pertinent to our society, from transportation, to education, to healthcare. The public sector is full of opportunities where even the simplest software can have a big impact on people's lives.

Projects we have worked on include:

Scamshield – An app that automatically filters scam messages from unknown contacts by running it through ScamShield's on-device classifier and filter calls from numbers used in illegal activities. Users can also report scammers that may have slipped through.
Parking.sg – A mobile app alternative to parking coupons. It lets users pay, extend, and refund their parking sessions just using their phones.
PaySG – PaySG was developed to enable digital payments for government services, and was initially used for payments for COVID-19 swab tests and Stay-Home Notices for incoming travellers to Singapore. It is now used to facilitate citizen to government payments for ministries such as MOM.
RedeemSG – RedeemSG is a voucher system that helps Singapore Government agencies easily create, issue and track the redemption of vouchers. It also enables merchants to easily accept Government issued vouchers. It is used by several agencies such as NEA/PUB for the Climate Friendly Household Voucher scheme and PA for the CDC Voucher scheme.


An overview of all our other products can be found on our website.


The role
The Product Operations team drives digital product success and scales product growth and impact. We do so through streamlining product support, promoting product adoption, gathering and synthesising user insights, and driving operational efficiency.


As a Product Operations Lead, you will be an effective individual contributor for the launch and continued growth of a digital product at the start of your tenure with OGP. After gaining a deep understanding of the product and government context, you will take on the additional responsibility of managing a team of Product Operations Specialists who will report to you. You will be responsible for their overall performance and ensuring that they are supported with all the resources necessary to do their work well.

Concretely, this means:
Thinking through the ops requirements, documenting ops implementation plan, and other related tasks as an effective individual contributor for the successful launch and continued growth of a product.

Ensuring the successful implementation of the ops plan and other related tasks as an individual contributor for the product.

Providing direction, mentorship and guidance to your reports, and ensure a high quality of work across the vertical.

Being responsible for your reports' overall performance and health, charting career development frameworks, skill development pathways, and performance evaluation assessments.

Setting up operational workflows, processes, and toolkits to help your reports optimise their BAU workflows so as to maximise collaboration and reduce repetitive work.
This role is based in Singapore, due to the nature of this position and the need for immediate availability, we are looking for candidates who have the legal right to work in Singapore. Hybrid working arrangements are supported. Also, we're
Great Place to Work™ certified
!
Job requirements
Who we are looking for

5+ years of experience in a lead or manager role in software product operations in a fast paced environment. Demonstrated outcomes in prior work and personal projects matter more than academic degrees.

Deep understanding and expertise in operations and strategy, with a wide breadth of knowledge and experience in product development, customer success, strategy, and operational efficiency. Demonstrated technical ability and skills are a plus point.

Possess a strong suite of research techniques at your disposal to understand how best to use data in operations and growth, as well as measuring and tracking success.

Excellent mentorship, collaboration, and communication skills. Possess a high ability to impart skills in utilising tools, strategy, and experimentation in an easily understandable way. Demonstrated ability in change management is a plus point.

We look for individuals who take lots of initiative and are confident in challenging the status quo - i.e. those who figure out the best way forward, and not wait for instructions.

3-5 years of experience working with/in Singapore Government entities preferred.