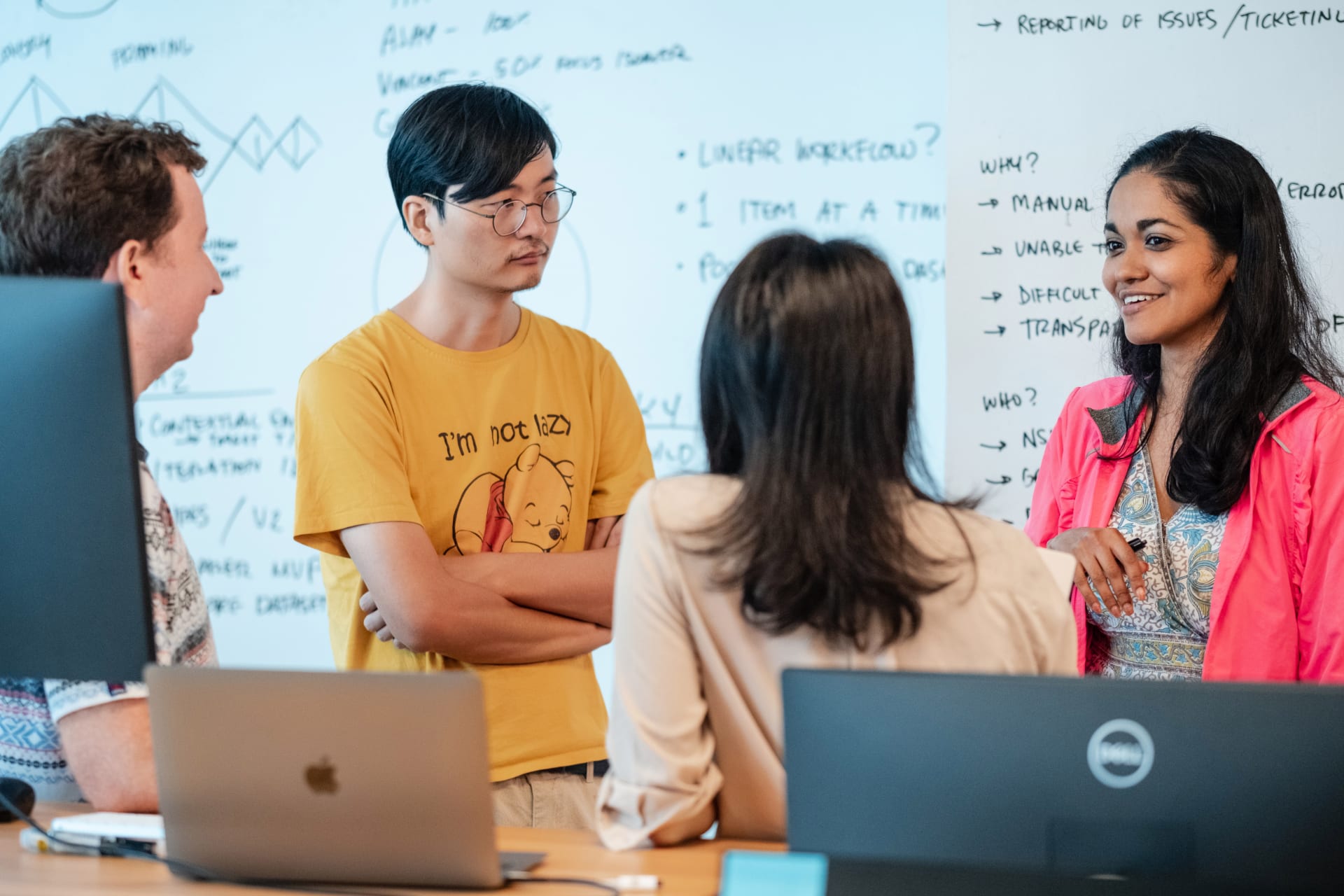 Senior Product Operations Specialist
Singapore

,

Central Singapore

,

Singapore

Product Operations
Job description
Who we are
Open Government Products is an in-house team of engineers, designers, and product managers who build technology for the public good. We proactively identify areas where technology can help, test our prototypes with actual users, and bring our best ones to launch. This includes everything from building better frontend applications for citizens, to automating the internal operations of public agencies. We use and release open source software, keep a flat hierarchy, and bypass bureaucracy to focus on delivery. We work on real problems, build for the user, and push for change.
Projects we have worked on include:
Covid-19 Vaccination National Appointment System - A suite of systems built to enable Singapore's national vaccination campaign for Covid-19. This includes informational sites, appointment booking systems, and records management systems.
Data.gov.sg - An open repository of all the Singapore Government's public data. It helps people understand the data using visualizations and articles, and provides real-time APIs for developers to use.
Parking.sg - A mobile app alternative to parking coupons. It lets users pay, extend, and refund their parking sessions just using their phones.
ScamShield – An app that automatically filters scam messages from unknown contacts by running it through ScamShield's on-device classifier and filter calls from numbers used in illegal activities. Users can also report scammers that may have slipped through.

FormSG - A form builder tool for agencies to self-service and create online forms that capture classified data, with the goal of replacing paper forms.
Isomer - Isomer provides government agencies with an easy-to-deploy static website building and hosting service to create usable, secure and faster informational websites quickly.
RedeemSG - RedeemSG helps the Singapore Government to create, send and track redemptions of digital vouchers easily.
PaySG - PaySG was developed to enable digital payments for government services, and was initially used for payments for COVID-19 swab tests and Stay-Home Notices for incoming travellers to Singapore.
An overview of other OGP products can be found on our website https://open.gov.sg
What does a Product Operations Specialist do?
The Product Operations team drives customer success and scales product impact. It does so through product support, promoting product adoption, providing user insights, and driving operational efficiency.

As a Product Operations Specialist, you drive the success of customer experience and provide product support to ensure continued customer satisfaction. The ideal candidate must have the passion and desire to achieve high customer satisfaction, create highly satisfied customers, and advance their own knowledge and gather feedback to improve our Products.
Concretely, we:

Work closely in a product team with Product Managers, Engineers and Product Designers to continually improve our products
Set up and maintain product support workflows, automations, guides, and tooling
Maintain a close partnership with stakeholders to support product deployment
Gather and maintain user feedback in the form of dashboards for further analysis
Identify key issues from user feedback, and deliver user insight to the team for further product development
Optimise internal and external workflow and documentation to improve team efficiency
Identify opportunities to increase user adoption by implementing propagation strategies, improving user onboarding experience, and managing user training
What it is like working here

Rapid Prototyping - Instead of spending too much time debating ideas we prefer testing them. This identifies potential problems quickly, and more importantly, conveys what is possible to others easily.
Ownership - In addition to technical responsibilities, this means having opinions on what is being done and having ideas on what should be done next. Building something that you believe in is the best way to build something good.
Continuous Learning - Working on new ideas often means not fully understanding what you are working on. Taking time to learn new architectures, frameworks, technologies, and even languages is not just encouraged but essential.
Also, we're Great Place to Work™ certified!
Job requirements
Who we are looking for
We look for individuals who take lots of initiative, enjoy the puzzle of solving open-ended problems, and are confident in challenging the status quo. Our team figures out the best way forward, not wait for instructions. Public service is the core of what we do. This at times means ignoring political pressures, and pushing things through for what is best in public interest.

We are looking for people who demonstrate these skills:

Able to empathise with users, suss out the root of the problem they are facing, and problem-solve independently
Ability to drive change and chart a direction when working on open-ended problems
Strong ability in operations, with experience in product development, customer success, strategy, or operational efficiency. Prior experience in product operations or product management in a fast paced environment is a bonus.
Demonstrated outcomes in prior work and personal projects matter more than academic degrees.
Feel comfortable with technical concepts and are able to explain how our products work to a range of audiences.
Demonstrated technical ability and skills are a plus point.