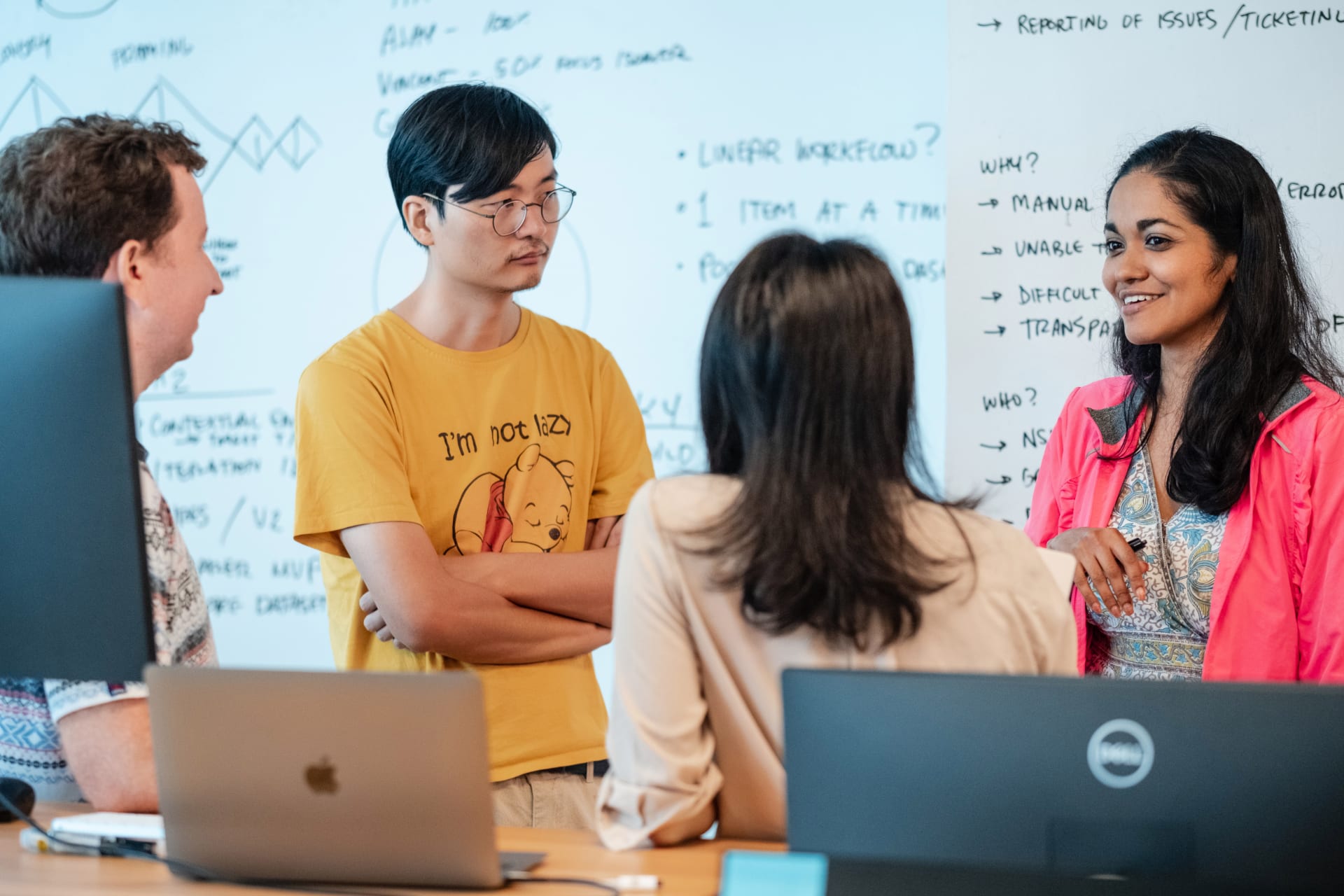 Senior / Lead Product Manager
Singapore

,

Central Singapore

,

Singapore

Product Management
Job description
Who we are
Open Government Products is a startup team on a mission to build a better world. We solve real problems for the common good - our products have prevented scams, saved lives, and distributed millions of dollars to the aged and vulnerable. We keep a flat hierarchy and value high initiative and autonomy, with over 70% of our products starting as ground-up initiatives. We open source most of our work so that other countries and communities can benefit from it. 

Products we have built include:

Covid-19 Vaccination System and Health Appointment System - Book vaccine appointments at clinics nationwide
Data.gov.sg - Open data repository with real-time APIs 
Parking app - Pay for parking and extend your time-slot in seconds

FormSG - Form manager that has eliminated most paper forms in government, with pioneered zero-knowledge features
Isomer - Static government websites at a fraction (10%) of the cost
You can read about all our products at https://open.gov.sg.
What do our product managers do?
A product manager at OGP is a tech entrepreneur for the public good. We identify areas where tech could have a big impact, build prototypes to find product-market fit, and get the right stakeholders on board. We use their knowledge of user needs, technical possibilities and design goals to deliver strong product. We dream big, developing far-reaching visions for their product space, and relentlessly execute until they get there.

You will work on meaningful projects that solve important problems in society, from transportation, to education, to healthcare. The public sector is full of opportunities where even the simplest software can have a big impact on people's lives. Rather than boosting the top line, we're here to improve how we live as a society starting with what we can offer in the Singapore government. 

Job requirements
Who we're looking for
We look for people who
are entrepreneurial - resourceful and relentless self-starters who can launch initiatives independently. 
have a track record of shipping great product - especially from zero to one!
experience building Webapp end to end and/or have Computer science degree, a related field, or equivalent practical experience - this allows us to prototype independently and design better solutions.

understand good user experience - this allows us to prototype independently and design better solutions.
communicate well and influence people - we motivate internally and influence externally to drive product success.
want to work for the common good - what will you build to make a better world? 

This role is based in Singapore, and hybrid working arrangements are supported.